Lancôme – La Vie Est Belle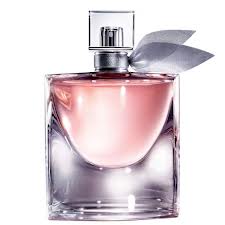 I anticipated the release of La Vie Est Belle with great excitement. It was developed by Olivier Polge, Dominique Ropion and Anne Flipo, a formidable team. Iris is one of my favorite notes for the ghostly, earthy, and chilling aspect it lends to perfumes and La Vie Est Belle was touted as "the first ever iris gourmand". While there are other perfume houses that could dispute that claim, as an iris lover, this sounded profoundly promising. Nothing surpasses the beauty or elegance of iris in Guerlain's Apres L'Ondee, Chanel's 28 La Pausa or Serge Luten's Iris Silver Mist. Yet despite numerous attempts and testing on blotter and skin alike, I have yet to detect any discernable iris note.
La Vie Est Belle created a bit of a dilemma for me. Perhaps I have been lulled by the fragrance's cheerful demeanor or predictable plotline. Yes, La Vie Est Belle is well-made, more-so than many of the numerous fragrances I pass on the fragrance counters. And as must be the case with a perfume that seems to loosely follow the formula of the more seductive Angel by Thierry Mugler and the more refined Coco Mademoiselle, La Vie Est Belle is pretty. Perhaps that is where the problem lies. La Vie Est Belle feels like the pretty girl at the party who is quite nice but perhaps a bit lacking in intellect. She smiles so sweetly, perhaps a little too sweetly, I want to like her, but after speaking to her for five minutes I am terribly bored. When I look around the room, there seem to be several girls who look quite a bit like her, but perhaps have a more sultry or rebellious side that maintains my interest.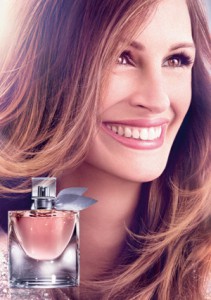 The fragrance moves along the fruit-flowers-patchouli track, hitting you all the while with a gourmand accord of  vanilla, tonka and praline. Had the iris note been truly prominent, this fragrance would have stood a greater chance of achieving olfactory immortality. Without it, it's just another pretty face in the fragrance crowd. The fragrance does possess an incredible sillage and lasting power however as my blotters were still going strong the next day. La Vie Est Belle is a nicely-done fruitchouli, a bit overpowering and forgettable for my taste, but it did win the popular vote in Fragantica's 2012 community poll. If you don't have any fragrances in this genre and Angel and Coco Mademoiselle are too bold for you, La Vie Est Belle may work for you.
Gourmand
Notes: Iris pallida, iris aldehyde, jasmine, orange blossom, patchouli, vanilla, tonka bean, praline, black currant and pear.