Chanel – Nº 19 Poudré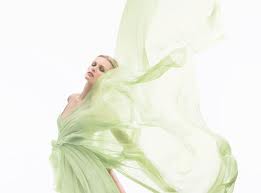 There are some fragrances which take me ages to review, simply because I find them uninspiring. Then there are those fragrances which are so sublimely iconic that they are nearly impossible to reduce to mere words. Finally, there are those fragrances which I have difficulty getting my head around and need time to reflect upon before formulating an opinion, let alone a review.
No 19 Poudré falls into this last category, emphatically so. My expectation upon its release in 2011 was that it would be something along the lines of how the Chanel website describes it – a "luminous re-imagining of Coco Chanel's signature scent".  Given how bold the original Nº19 is, I envisioned its Poudré sister would be equally so, with a dose of modern perfumery's requisite sweetness and of course, powder. I could not have been more mistaken.
Admittedly, it took me some time to get over my preconceptions, so much so, that I made a (short-lived) vow never to read a perfume press release again.  But once I got past the lack of crisp galbanum, the boldness of leather and the rich, earthiness of oakmoss, I started focusing on what the fragrance did possess.
To truly appreciate this fragrance, my recommendation is this: forget the name. Put it completely out of your mind that this bears any relation whatsoever with Nº19, since the only impression of the original is as though smelled from a great distance, through a smoky veil.
Nº19 Poudré possesses subtle, delicate green notes which feel as soothing as toner on sunburnt skin. Rather than focus on the sharp, angular aspects of the original, the fragrance highlights its subtleties. Stripped of its edgy aspects, Poudré feels like a powdery floral, rounded out with super-clean musks and sweetened with tonka. The overall effect of is of an iris powder-puff surrounded by a fuzzy incense cloud. While I cannot help but wish for more dimensionality and lasting power in the scent, Jacques Polge did create a lovely-enough iris fragrance.
Notes: Mandarin, Neroli, Iris, Jasmine, Galbanum, Vetiver, Musk, Tonka Bean.