Robert Piguet – Baghari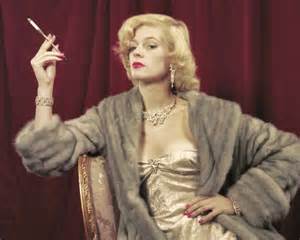 While we often have a mental picture of the 1950s as a time of feminine restraint, the fragrances of that era paint a different picture altogether. Perhaps due to the fact that woman essentially inhabited a different sphere than men, far away from stuffy office corridors with their recycled air, their perfumes seemed to have some lifeblood in them. Even the airy aldehydic florals had something hefty lurking within to give them a backbone.
When Francis Fabron's vintage Baghari walks into a room, she commands attention. The opening aldehydes have a kick to them, as they heave rather than sparkle. The waxy, tallow-like opening has an orange-amber richness similar to Caron's Nocturnes and Givenchy's L'Interdit, interestingly another fragrance created by Fabron.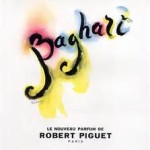 The opening is suggestive of the animalic undercurrent of the fragrance to follow, and while Baghari reveals a bosomy floral bouquet, it shares a complexity with Piguet's Bandit by Germaine Cellier – the hint of something beneath the surface.
The fragrance, like others of its time, is remarkably well-constructed and gives an impression of roundness and depth, like an embrace from an old friend on a cold night, the scent of her fur tinged with perfume and smoke to create a scent that is more than the sum of its parts, the scent of a woman.
Baghari was reformulated by Aurélien Guichard and while the fragrance is suggestive of the original Baghari, it lacks its driving force and personality. Still, it makes a lovely daytime companion for stuffy office corridors.
Notes: Aldehydes, Bergamot, Citrus, Rose, Lilac, Ylang-Ylang, Lily of the Valley, Jasmine, Vetiver, Benzoin, Musk, Amber, Vanilla.