Caron – Rose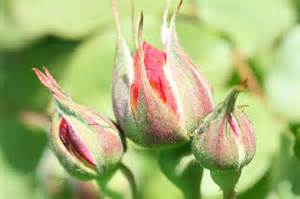 Of the rose fragrances which I will cover as part of this series, Caron Rose, launched in 1949, is among the simplest. Meant to invoke the idea of a rose solifore, or a fragrance centered around a single floral note, Caron Rose is like a throwback to the early 1900s when fragrances based on a single flower were all that women wore.
But as we all know, even a single flower possesses a delicious complexity – sharp and green at the outset until its scent softens as the bud ripens and unfurls. Caron Rose travels along this scent trajectory like stop-time photography. Watching it unfold makes me think of all the facets that make a rose, rose-like and the challenges a perfumer faces when trying to duplicate nature. Which aspects to enhance and which to downplay? Just as no two flowers are alike, a close study of a rose by ten different perfumers would surely yield ten different results.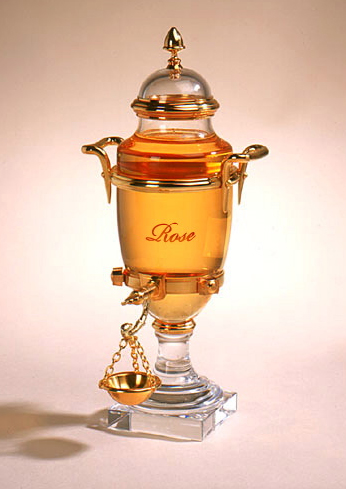 Michael Morsetti, the perfumer credited with Rose's creation, set out to capture the scent of a young rose. The initial bite of lemon laced with spice mimics the firm green bud as it sprouts from the stem, while a touch of rose liquor hints at the bloom to come. Although the distinct rosy elixir impression has a slightly synthetic feel, it dissipates fairly quickly leaving a soft, subtle rose.
While I enjoy Morsetti's fairly realistic rose impression, my favorite part of the fragrance is the drydown, when the petals fall away to reveal Caron's signature base of soft, creamy powder, lending the rose a bit of depth and ballast.
Originally one of the Urn perfumes, Caron Rose is now sadly discontinued. While Caron's Rose would not stand up to other more complex rose contenders, it is perfect for days when I want something beautiful but undemanding. It makes a lovely bedtime fragrance  as well – a little spritz in some hand lotion makes a comforting night-time treat – and it lends itself well to layering with other fragrances in order to add a more prominent rose note.
Notes: Neroli, Roses, Mint, Geranium, Vetiver, Roses, Iris, Vanilla, Sandalwood, Musk