Les Néréides – Patchouli Antique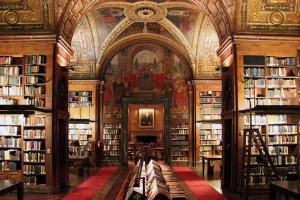 Perfumistas are nothing if not passionate. After all, it takes considerable dedication to be a perfume collector, especially when your beloved fragrances are niche or worse – discontinued. While each certainly possesses her favorite scent or fragrance genre, there are those notes which are certain to provoke impassioned responses.
Patchouli is among the more polarizing scents. It offends on a wide range – those who dislike its sharp medicinal qualities, as well as those who cannot escape its hippie era associations. For those of us who adore patchouli however it is often these very qualities we find irresistible. While some fragrances use patchouli sparingly to impart a woody, slightly dusty quality to balance a fragrance, Patchouli Antique is more a study in patchouli.
Patchouli Antique starts off with a slightly green medicinal tang, the perfect introduction to the rich, woody warmth of patchouli. The aptly named Patchouli Antique calls to mind the deep aroma of damp earth and musky dustiness, not unlike unearthing a treasure trove of antique books in a dark attic.
The fragrance softens and mellows like a warm wooly shawl thanks to a hint of vanilla and musk, which play perfectly on patchouli's hints of chocolate. Truth be told, I am personally not a fan of vanilla in fragrances but in the case of Patchouli Antique it serves to smooth over the slightly bitter herbal beginning in a manner reminiscent of Shalimar, rendering the fragrances as warm and enveloping as a soft robe.
When compared with Chanel's Coromandel or Serge Luten's Borneo 1834, both of which are patchouli powerhouses, Patchouli Antique is more one-dimensional. It is a fairly close rendition of the type of high quality patchouli oil you can find in a specialty store, but with a calming, powdery warmth in the final notes.
Notes: Patchouli, Vanilla, Musk