Caron – Bellodgia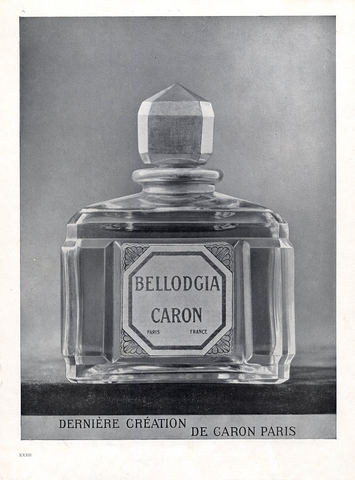 There are certain fragrances which are like a revelation for us, sending our senses reeling as our minds attempt to catalogue all of the myriad impressions they inspire. Bellodgia, created in 1927 by the perfumer Ernest Daltroff, the nose behind such classics as Tabac Blond and Nuit de Noel, is truly revolutionary. While it is often referred to as a study of carnation in all of its spicy glory, and meant to invoke all the beauty of the lovely, sunny seaside town of Bellagio, Italy, Bellodgia's beauty runs much deeper.
The carnation certainly takes center stage during the opening, and its vibrancy nearly blinds us to the other important figures arranging themselves onstage. The piquant spice of the carnation and lily of the valley is enhanced by a smoky facet with such intensity that it reminds me of the charcoal trail fireworks leave behind. The carnation begins to smolder with the spice of clove, which melts and softens into a creamy, powdery cloud.
In fact, this combination of carnation and clove works so well that it found its way into another incredibly successful fragrance which I shall post about soon. For those few of you fortunate enough to have smelled Guerlain's Bouquet de Faunes, the clove in Bellodgia takes on a similar character, miles away from its interpretation in Diptyque's L'Eau.
While with its exotic name, Bellodgia is meant to transport us to summery climes, for me Bellodgia is all about winter. It possesses a deep and embracing character which feels perfect with cashmere and thick, plush scarves and while I can imagine it being worn by elegant women with fur stoles and opera length gloves, it just as beautifully dresses up a pair of blue jeans.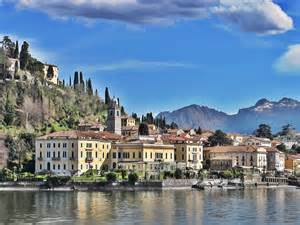 Unlike some of the other vintage Carons, the vintage extrait version of Bellodgia can be found online for a reasonable price. If you are a carnation or clove lover, the vintage is worth seeking out. Unfortunately, I cannot much recommend the modern reformulation which is dissimilar to the original, due in great part to restrictions on many of the original ingredients.
Notes: Carnation, Rose, Jasmine, Violet, Lily of the Valley, Clove, Sandalwood, Vanilla, Musk.