Coromandel – Chanel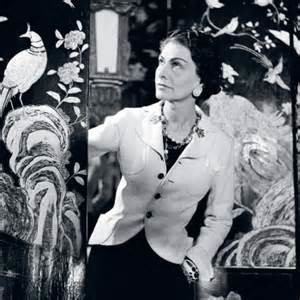 Walk into a Chanel boutique anywhere around the globe, and you are immediately transported into a world of the utmost luxury. The stores are beautifully appointed and the staff is knowledgable about Mme Chanel's indelible mark upon fashion, and indeed upon society itself. From the various biographies I have read of her, it is said that Mme Chanel understood the importance of imbuing her visitors' experience within her boutique with a sense of grandeur and magnificence – to render the visit a flight from the ordinary.
It is this sense of precise luxury that Messrs. Polge and Sheldrake sought to convey in the Les Exclusifs line. While most would agree that they were successful in nearly all instances, Coromandel, named after the chinoiserie lacquered screens which Mme Chanel so favored in her personal decorations, seems to squarely hit the mark.
Part of Coromandel's success is in taking patchouli, a note which many struggle with given its strong correlations to 1960s counter-culture and elevating it to luxury status. While Coromandel is proof that patchouli can certainly be used to enhance an exotic and sensual fragrance, in the wrong hands it can be heavy, earthy and perhaps slightly musty.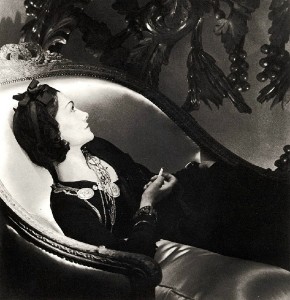 Coromandel is a rich woody oriental based on a central theme of patchouli, with a haze of ambery powder and vanillic warmth. Coromandel's initial citrus burst is short-lived and tempered by frankincense, a scent with exotic implications of faraway lands. The fragrance unfolds to reveal a warm base of patchouli and woods with a hint of powdery softness from benzoin, a resin with light vanilla tones.
While Coromandel has the warmth of a plush woolen shawl, it maintains a dry and slightly effervescent feeling which keeps it from becoming cloying, even in warmer weather. And unlike the patchouli superstar Angel by Thierry Mugler, Coromandel has only a whisper of the gourmand.
Unlike many of its exclusive sisters, Coromandel has a tenacious longevity and imposing character. Indeed, it possesses a nearly palpable presence, making me envision Mme Chanel reclining in her rooms above the 31 rue Cambon, clicking her pearls between her fingers, seeking inspiration in her possessions.
*As a side note, when Coco Noir was released, I imagined it smelling a bit more like Coromandel and a bit less like Coco Mademoiselle. 
Notes: Jasmine, Patchouli, Woody notes, Amber, Benzoin, Frankincense