Guerlain – Shalimar: Taking Risks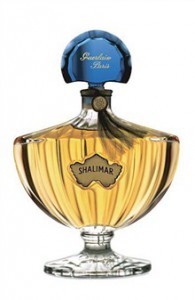 I have a photograph of my mother as a young woman in Italy on her honeymoon. She is sitting at a vanity in her hotel room, which overlooks the Spanish Steps. Her thick, long black hair is set up in hot rollers. She sits, dressed in a deep red cashmere turtleneck, applying makeup with the expertise of an artist. While most of us would protest at being photographed in this manner, just before the camera clicks, she gives my father a loving smile with all of the confidence of a beautiful young woman who knows she is loved.
If you could travel through time and step into the photograph, the scent that would pervade the room would be Shalimar, itself a long-standing symbol of romantic love. Shalimar was created by Jacques Guerlain in 1925, named for the beautiful gardens surrounding the Taj Majal built by the Emperor Shah Jahan for his wife Mumtaz Mahal. While I always admired Shalimar intellectually as the paragon of oriental fragrances, I had difficulty getting past my emotional associations with the fragrance. For years, I would try the fragrance on when passing a Guerlain counter, and yet, something did not seem right. While I loved all of the component notes in theory – a bright bergamot opening, a floral heart of jasmine and rose and a warm enveloping radiance of vanilla and the smoky amber of tonka – I experienced these as a screechy and suffocating cloud. My mother and I have somewhat similar tastes in fragrance, so I was baffled. What had she found so alluring about this fragrance that inspired her to wear it for so many years? Why did it unfold so differently on me? After some time, I moved on, and found my own Guerlain loves, until…
I had decided to take part in a perfume auction which listed a vintage Guerlain in a rosebud bottle developed in the 1950s, which had housed several of their fragrances including L'Heure Bleue, Mitsouko, Ode and Vol de Nuit. Unfortunately, the bottle had no label and the seller was not a perfume collector, so the contents remained a mystery. Given that the bottle could have contained any number of beauties which I loved, I decided to take a risk and bid on the item. Based on the color of the fragrance, which was a deep, rich caramel, I reasoned that it must be Mitsouko. I only hoped that it wasn't Shalimar. I bid, and I won and then I awaited the arrival of my mystery fragrance.
When the bottle arrived, I scarcely made it to the car before opening the box. I opened it and inhaled. It wasn't Mitsouko. It wasn't Vol de Nuit. It definitely wasn't Ode or Jicky. What was this beauty? I dabbed on the perfume and stepped into an appointment.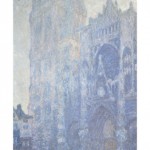 Over the next couple of hours, I was treated to the most opulent, gentle, unfolding of a fragrance I had ever experienced. The notes were warm and distinct, each hovering about me before softly cascading into the next. I was reminded of Monet's series of paintings of the Cathedral at Rouen. He would sit outside all day, with numerous easels before him. As the light changed, he would move on to the next easel and paint the same façade anew. The effect of the paintings when viewed together is a soft transition of light across the face of the Cathedral. I was similarly entranced and mystified until…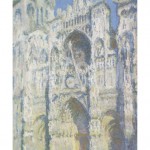 Hardly aware of its arrival, there it was: the lush, vanilla drydown of Shalimar, which is unmistakable. Jacques Guerlain was known to have employed two different vanilla components to render this complex and amber-like vanilla which is unique to Guerlain, and rendered especially opulent in Shalimar. I was humbled for presuming that one of history's greatest noses had created something less than a masterpiece, and embarrassed for not having wanted it.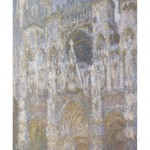 While I attribute much of my new-found love for Shalimar to the quality of the vintage version versus those currently in production, circumstances certainly played a role. My ignorance to the scent's identity and my desire for it to be something "else" allowed me to experience the fragrance without my prior personal barriers or associations. Shalimar taught me that the pursuit of fragrance sometimes requires risks, the rewards of which are often love.
Oriental
Notes: bergamot, lemon, jasmine, rose, iris, incense, opopanax, tonka bean, and vanilla.