Prada – Infusion d'Iris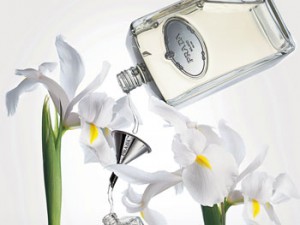 Nothing imparts a sense of springtime quite like iris. The bulbs which have lain dormant, nestled deep within the earth's rich soil, seem to smell the warmth of the sun, a signal to commence pushing their shoots upward in order to crown the day with their regal flowers. With its ethereal, haunting beauty, iris has a foot firmly planted in two seasons: the beautiful floral aspect hails the coming Spring, while the cold, dusty and earthy aspects of this note recall the Winter months it has left behind.
In Infusion d'Iris, perfumer Daniela Andrier has beautifully captured this duality of iris, conveying the bright burst of green stems and floral notes, tempered by the richness of the still-cool earth. Infusion d'Iris opens with a lovely aldehyde burst of orange blossoms and mandarin, a delicious introduction to the green and soft floral quality of its iris heart. Although the fragrance maintains a light character throughout, the iris unfolds to the depth of its earthy roots, warmed by the richness of incense and woods.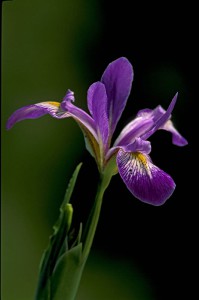 While Infusion d'Iris has a modern sensibility, the iris tinged with what smells a bit like violet feels like a throwback to many beautiful vintage fragrances containing this note, notably Apres l'Ondee and L'Heure Bleue, though without their powdery feel. My sole criticism of this 2007 release is its light nature, which is especially gentle for an Eau de Parfum. While it possesses adequate longevity, the sillage is minimal and I found myself wanting to apply liberally and frequently.  
Floral
Notes: mandarin, orange blossom, galbanum, iris, incense, benzoin, cedar, lentisc and vetiver