Yves Saint Laurent – Champagne / Yvresse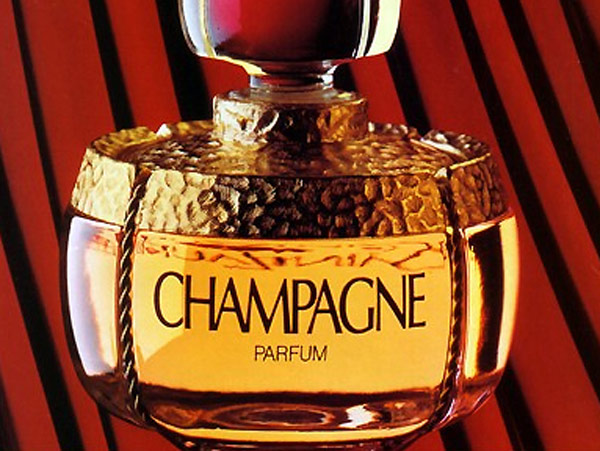 Nothing conveys a sense of luxury and celebration quite like champagne: the excitement of its bubbles, crisp effervescence and intoxicating aroma. Fragrance names are often selected to invoke a certain imagery or romanticism, and Yves Saint Laurent's 1993 release was no exception. Depsite the legal battle which ensued over the fragrance's name when the Comité Interprofessionnel du vin de Champagne sought to protect the cultural heritage of the beverage, there is nothing particularly controversial about the fragrance. It is simply luxurious, bright and perhaps a touch heady in the way of its namesake.
The opening bursts with a quick progression of notes which mimics rising champagne bubbles in a glass. Pungent nectarine, deep rose, a touch of anise and violet compete for top billing. For those who are wary of the cumin note, fear not. While the cumin adds a slight earthy quality to the fragrance which mimics the bite of champagne, it is not very distinct, and much less apparent than in the reformulated Rochas Femme.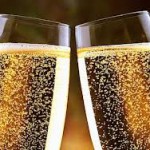 The fragrance's heart reveals an accord that will seem familiar to Sophia Grojsman fans, as she presents another variation on her fruity rose trick. I prefer Champagne's composition to that of her other opus Lancôme Trésor, as it feels more balanced when juxtaposed against a classical chypre base of oakmoss, patchouli, vetiver and vanilla.
Champagne's spin on chypre is extremely accessible and quite lovely. Despite the musty, earthy smell which oakmoss can sometimes lend to a composition, Champagne manages to remain bright and light. While the fragrance certainly alludes to such classics as Mitsouko and Rochas Femme with the interplay between fruit and chypre, Champagne seems like the light-hearted, blonde younger sister of these two dark-haired beauties. Champagne in turn appears to have influenced modern perfumery, as one can glimpse hints of its structure in Chanel's 31 Rue Cambon.
Champagne, later re-named Yvresse as a play on the French "ivresse" or "intoxication", is an easy-to-wear, exuberant fragrance. No matter what the occasion or indeed the outfit, that always makes me feel elegant and in the mood to celebrate.
Fruity Chypre
Notes: Nectarine, Anise, Mint, Violet, Cumin, Rose, Lychee, Oakmoss, Patchouli, Vetiver, Vanilla.